Bundism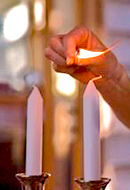 The Turning of the Torah Tide
"Torah Judaism today retains more of its youth than at any time since the Haskalah."  Historian Marc Shapiro recently made this remark.  Can he possibly be correct?
Editors' Picks
Rochl and the World of Ideas
Sheindl Franzus-Garfinkle
,
Jewish Fiction .net
. Rochl's mother laments the perils of study: "Your brother convinced himself he had to study in America.  Now he's there working like a dog.  See what comes of your enlightenment!" (Fiction)
Balfour and the Bolsheviks
Eddy Portnoy
,
Sh'ma
. History remembers 1917 for the Balfour Declaration's support of Zionism.  But Jews in 1917 were more interested in another event of that same week: the October Revolution.