Brandeis University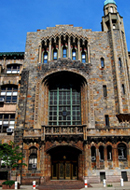 Orthodox Schooling: What Do We Know?
Wednesday, April 24, 2013 by
Yoel Finkelman
| Jewish Ideas Daily » Daily Features
80 percent of American Jewish day school students are Orthodox, but there is little research on the state of Orthodox education—because the Orthodox community has never funded it.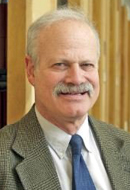 Enigmas of Modern Jewish Identity
Over the course of a lifetime facing modernity's conflicting demands, how might Jewishness affect the struggle to sustain identity, and how might this struggle mark the contours of Diaspora history?
Editors' Picks
People of the Book, Power of the Tongue
Debra Rubin
,
Huffington Post
. The Library of Congress celebrates the centennial of its Hebraica collection with a multifaceted collection, including everything from Bibles to
Winnie the Pooh
in Yiddish—or
Vini-der-Pu
.