Book of Maccabees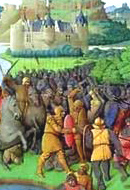 Warfare on Shabbat: The Legacy of the Maccabees
Friday, December 14, 2012 by
Moshe Sokolow
| Jewish Ideas Daily » Daily Features
Ezra and Nehemiah were so successful in instilling Shabbat observance that Jews refused to take up arms on Shabbat to defend themselves—with disastrous results.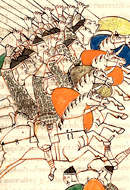 The First War of National Liberation
The Maccabees' revolt can lay claim to being the first war of national liberation.  Reprinted here is Diana Muir Appelbaum's account of why the Book of Maccabees is so modern and so dangerous.