Bolshevism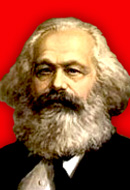 Antisemitism: Obsession or Logic?
Thursday, January 24, 2013 by
Alex Joffe
| Jewish Ideas Daily » Daily Features
Robert Wistrich's new book, From Ambivalence to Betrayal:The Left, the Jews, and Israel, does much to demonstrate that anti-Semitism was and is a fixture of the Left—but stops short of that conclusion.
Editors' Picks
Educating Adolf
Felix Bohr
,
Spiegel
. Biographers of Hitler have long pondered what transformed him from a struggling artist into a demagogue.  A new book claims that the key lies in his military service after World War I.
Balfour and the Bolsheviks
Eddy Portnoy
,
Sh'ma
. History remembers 1917 for the Balfour Declaration's support of Zionism.  But Jews in 1917 were more interested in another event of that same week: the October Revolution.