Biblical History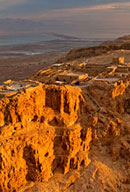 Digging King Herod
Friday, August 20, 2010 by
Aryeh Tepper
| Jewish Ideas Daily » Daily Features
King Herod was a Jew of doubtful origin who ruled Israel in the years 40-4 B.C.E. During this same period, the Roman republic was being replaced by the Roman Empire with its vast expansionist aims. Relying on Roman support for his power, Herod was, in effect, Israel's little Roman emperor. And he played the part, bringing administrative order and economic prosperity to the country and creating hugely ambitious architectural projects. In the Roman way, he was also cruel, paranoid, and thorough, killing his wife, three sons, and an assortment of other relatives and confidants.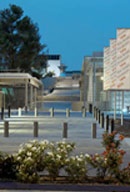 The New Israel Museum
Friday, August 13, 2010 by
Aryeh Tepper
| Jewish Ideas Daily » Daily Features
An expanded and revamped Israel Museum re-opened to the public in late July after three years of renovations. While the modest architecture remains as it was, the modernist cubes rolling with the Jerusalem landscape, the jumble of buildings has been streamlined: 25,000 square feet of exhibition space have been added, but the number of items on display has been reduced by a third. Overall, the design is significantly more user-friendly, with a spacious new entrance hall leading to the museum's remarkable collections, including its three most significant wings: archeology, Jewish art and life, and fine art.