Biblical Commentary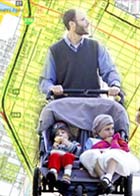 Eruv
One of the more obscure municipal systems knocked out of commission by late February's blizzards along the Atlantic seaboard were eruvim. These, as the New York Times explained, are networks of poles and wires that construct symbolic boundaries around Jewish communities, thus enabling the observant to carry objects through outdoor public spaces on the Sabbath. The prohibition against carrying is of ancient vintage, attested in the book of Jeremiah (17:21-22): ". . . and bear no burden on the Sabbath day, nor bring it in by the gates of Jerusalem; neither carry forth a burden out of your houses." The Talmud (Shabbat...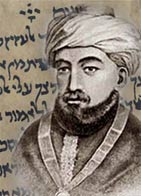 Mediterranean Maimonides
Tuesday, January 26, 2010 | Jewish Ideas Daily » Daily Features
Civilizations come and go. Their greatest surviving creations remain. Such is the case with the work of Maimonides (1135–1204), a towering thinker, known to Jewish tradition as "the Great Eagle," who continues to defy easy characterization. Two new biographies depart from past treatments to situate the thought of this master philosopher within the Arabic civilization of his time, and more generally in the prism of the Mediterranean world. To the late scholar Shlomo Dov Goitein, the Mediterranean was a gracious, cross-cultural society that reached its apotheosis in the person of Maimonides' son Abraham, a Jewish devotee of Sufism. To Maimonides' more recent biographers, it...