Biblical Archeology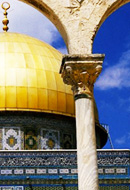 Seeking the Peace of Jerusalem—or a Piece of Jerusalem?
Thursday, January 17, 2013 by
Moshe Sokolow
| Jewish Ideas Daily » Daily Features
Archeology has become a full-fledged battlefield in the dispute over who has the superior claim to Jerusalem: Jews or Muslims.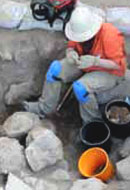 The New Biblical Archeology
Monday, July 25, 2011 by
Alex Joffe
| Jewish Ideas Daily » Daily Features
Every summer, the Israel Antiquities Authority holds a reception for foreign archeological teams excavating in Israel. This year's reception was attended by over 200 archeologists, who are investigating sites ranging in age from the Paleolithic through Islamic periods.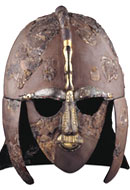 Israelites in the Anglo-Saxon Sea
Friday, June 17, 2011 by
David Curzon
| Jewish Ideas Daily » Daily Features
Since it was first composed, there have been dozens—if not hundreds—of renderings of the Hebrew Bible. The process of translation and creative elaboration began during the first millennium B.C.E.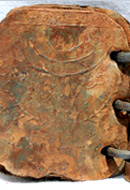 On Faith and Forgeries
Wednesday, May 4, 2011 by
Alex Joffe
| Jewish Ideas Daily » Daily Features
Remnants of the biblical world continue to surface like uncharted reefs along the shore, looming up and weirdly fascinating our nominally secular minds. One such set of objects, recently emerged, is a series of lead plates that appear to be embossed with writings and images and bound into books or "codices." What are they, how have they been received, and what does their reception tell us about our willingness to believe?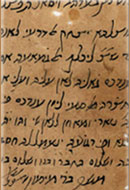 Sifting the Cairo Genizah
Everyone knows about the Dead Sea Scrolls, discovered over 60 years ago, and about the new light they shed on the sectarian Judaism of late antiquity, the beginnings of rabbinic Judaism, and possibly the prehistory of Christianity. Fifty years before that, the Cairo Genizah similarly revolutionized the picture of the Jewish Middle Ages.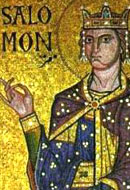 Seeking Solomon
For traditionalists, the biography of King Solomon is enshrined in the Bible, in the narrative accounts in the books of Kings and Chronicles. The son of King David, who spent his career battling Israel's enemies, Solomon is depicted as ushering in an era of peace and prosperity. Yet the Bible also relates that Solomon took numerous foreign wives and concubines—one thousand in total—who led him to worship foreign gods and build shrines for their service.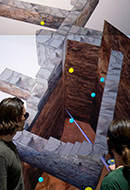 Science, Faith, and Biblical Archeology
Monday, January 17, 2011 by
Alex Joffe
| Jewish Ideas Daily » Daily Features
Biblical archeology was born out of twinned desires: to "illuminate" the world of the Bible and, ultimately, to prove the truth of the Word.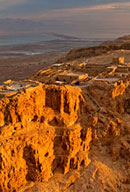 Digging King Herod
Friday, August 20, 2010 by
Aryeh Tepper
| Jewish Ideas Daily » Daily Features
King Herod was a Jew of doubtful origin who ruled Israel in the years 40-4 B.C.E. During this same period, the Roman republic was being replaced by the Roman Empire with its vast expansionist aims. Relying on Roman support for his power, Herod was, in effect, Israel's little Roman emperor. And he played the part, bringing administrative order and economic prosperity to the country and creating hugely ambitious architectural projects. In the Roman way, he was also cruel, paranoid, and thorough, killing his wife, three sons, and an assortment of other relatives and confidants.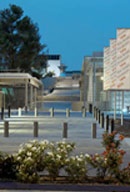 The New Israel Museum
Friday, August 13, 2010 by
Aryeh Tepper
| Jewish Ideas Daily » Daily Features
An expanded and revamped Israel Museum re-opened to the public in late July after three years of renovations. While the modest architecture remains as it was, the modernist cubes rolling with the Jerusalem landscape, the jumble of buildings has been streamlined: 25,000 square feet of exhibition space have been added, but the number of items on display has been reduced by a third. Overall, the design is significantly more user-friendly, with a spacious new entrance hall leading to the museum's remarkable collections, including its three most significant wings: archeology, Jewish art and life, and fine art.