Bedouin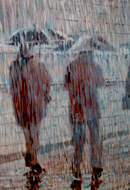 When Prayers for Rain are Answered
Friday, January 11, 2013 by
Alex Joffe
| Jewish Ideas Daily » Daily Features
Israel is, in most minds, an arid land bereft of water, not cursed with its superabundance.  But a look at geography and history suggests otherwise.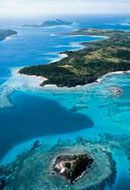 How the Sinai Peacekeeping Force Staged a Military Coup in Fiji
It sounds like the plot of a Hollywood black comedy. A tiny, poor, but democratic country decides to help its young men get jobs by joining international peacekeeping forces in the Middle East.
Editors' Picks
The Rise of Sinai's Bedouin
Nicolas Pelham
,
New York Review of Books
. When attackers in the Sinai killed 16 Egyptian soldiers on Israel's border, Egypt blamed Hamas.  But Israelis privately say the planners of the attack were Sinai's resurgent Bedouin.