Bat Mitzvah
The Whole Body
Monday, December 17, 2012 by
Viva Hammer
| Jewish Ideas Daily » Daily Features
My rabbinic father-in-law and my lay leader mother agree on one thing: no body piercing.  Ears, nose, and bellybutton, all are sacred property on loan from God.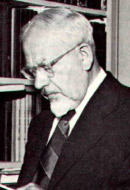 The Most Influential Jewish Philosopher You Never Heard Of
Monday, November 12, 2012 by
Diane Cole
| Jewish Ideas Daily » Daily Features
Adapt or die: this principle now permeates discussions among not just biologists but anthropologists, sociologists, and even theologians seeking the origins of religion in an evolutionary need for group survival.