Barack Obama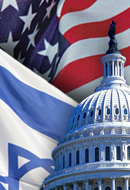 AIPAC and the Secret Worlds of Peoplehood
Tuesday, March 12, 2013 by
Alex Joffe
| Jewish Ideas Daily » Daily Features
No cause, force or organization, brings Americans, primarily Jews but also Christians, together like the cause of Israel as managed by AIPAC.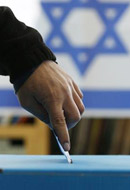 Why Israel's Gaze Has Turned Inward
Thursday, January 31, 2013 by
Yiftach Ofek
| Jewish Ideas Daily » Daily Features
"It takes two to tango," goes the oft-quoted idiom.  Without a reliable Palestinian partner, the Israeli public seems to have chosen to dance with itself.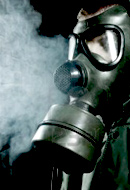 Chemical Warfare in the Middle East: A Brief History
Thursday, December 13, 2012 by
Alex Joffe
| Jewish Ideas Daily » Daily Features
At this time of Hanukkah's memories of Syrian tyrants past, the Syrian tyrant present, Bashar al-Assad, has reportedly assembled chemical weapons for use against the rebellion.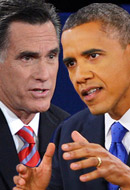 The Jewish Vote, Once and Future
Tuesday, November 6, 2012 | Jewish Ideas Daily » Daily Features
This Election Day reminds us, yet again, of the paradox of the "Jewish vote" in American politics.  Here is a series of varied snapshots of the Jewish vote as it has looked to different writers for Jewish Ideas Daily over the past two years.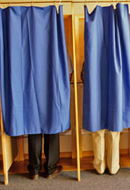 The Jewish Vote, 2012
Thursday, September 27, 2012 by
Michael Barone
| Jewish Ideas Daily » Daily Features
The Jewish vote, once pivotal in American politics, is still important, though not as much as it was seven decades ago.  Back in the 1940s, Jews cast four percent of the votes in America, twice the percentage they do today.  And they cast a much larger share in the state of New York.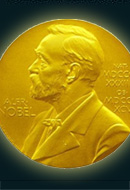 Alfred Nobel's Other Mistake
Friday, July 20, 2012 by
Alex Joffe
| Jewish Ideas Daily » Daily Features
In a world obsessed with awards, the Nobel Prizes stand out as something special. As prizes proliferate, Nobel laureates still attain global respect in their fields and celebrity beyond, as well as, nowadays, a prize of over a million dollars.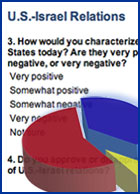 Polling American Jews
Wednesday, April 21, 2010 by
Elliot Jager
| Jewish Ideas Daily » Daily Features
What does the predominantly liberal Asian-American community think of President Barack Obama's policies toward China, particularly on the issue of Tibet?  Where do America's 2.35 million Muslims stand on Washington's conduct of the war in Afghanistan-Pakistan? It's hard to say. Yet minute shifts in American Jewish public opinion are carefully tracked. Why?  Because, says the Hebrew University political scientist Tamir Sheafer,  although comprising at most three percent of the population, America's Jews—well-educated, relatively affluent, and "over-represented" in medicine, science, law, media, entertainment, and politics—are perceived to be an important, well-organized, and powerful interest group. They are major financial contributors to political...