Babylonia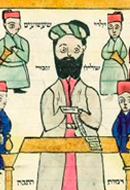 Go to Ammon and Moab
Monday, February 25, 2013 by
Daniel Gordis
| Jewish Ideas Daily » Daily Features
Imagining themselves to be the wise men consulted on Vashti's fate, the Rabbis deferred to the Jews' enemies, saying, "from the day when we were exiled from our land, wisdom has been taken from us."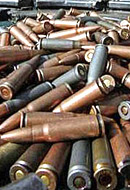 The Halakhah of Selling Arms
Tuesday, February 5, 2013 by
Shlomo M. Brody
| Jewish Ideas Daily » Daily Features
Jewish law prohibits individuals from selling weapons to irresponsible or violent customers.  But how does this apply to Israel's arms sales to foreign governments?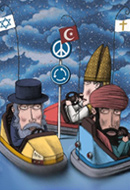 Does Jacob Hate Esau?
Monday, October 29, 2012 by
Jerome A. Chanes
| Jewish Ideas Daily » Daily Features
Jews have traditionally kept non-Jews at arm's length.  The rabbinic approach to anti-Semitism may be summarized as Halakhah hi b'yadu'a she-Eisav sonei et Yaakov, "It is an established normative principle that Esau hates Jacob."