Av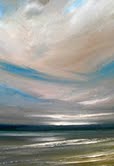 The Month of Return
The Jewish month of Av will soon become Ellul, and mourning for the destruction of the Temples will give way to repentance for our sins.  It is time for introspection; and, as we contemplate our relationships with others and with the Divine, questions about penitence, forgiveness, change, and mortality itself inevitably arise.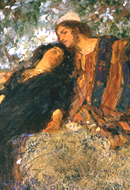 Is Romantic Love a Jewish Value?
Friday, August 3, 2012 by
Ben Greenfield
| Jewish Ideas Daily » Daily Features
Today is the happiest day in the Hebrew calendar.  According to the Mishnah, Tu b'Av (the 15th of the month of Av) was a joyous occasion on which the unmarried women of ancient Jerusalem would dance in the vineyards, hoping to find a match.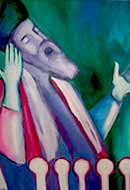 Ye Sacred Muses
Thursday, July 26, 2012 by
Simon Gordon
| Jewish Ideas Daily » Daily Features
Are Jewish mourners forbidden from listening to music?  On the face of it, the prohibition is absolute.  Certainly, it is forbidden for mourners to attend concerts, or performances in general.  But what about liturgical music, the music of the synagogue?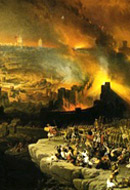 Mourning, Memory, and Art
Monday, August 8, 2011 by
Richard McBee
| Jewish Ideas Daily » Daily Features
David Roberts (1796–1864) was a Scottish painter who in the late 1830's traveled extensively in the Levant and Egypt documenting "Orientalist" sites in drawings and watercolors. Among Roberts's paintings was a massive 1849 work, The Destruction of Jerusalem.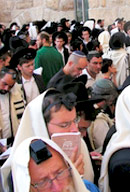 Tisha b'Av Now
Monday, July 19, 2010 by
Yehudah Mirsky
| Jewish Ideas Daily » Daily Features
Tomorrow is Tisha b'Av, the traditional day of fasting and lamentation for the destruction of the First and Second Temples and the sorrows of Jewish history.  But ours is a moment of unprecedented Jewish sovereignty and unparalleled Jewish prosperity. And so, many are asking, why bother?