Arts & Literature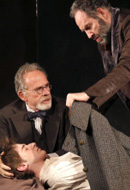 The Twenty-Seventh Man
On the night of August 12, 1952, a group of Yiddish writers was executed on Joseph Stalin's orders for the crime of writing while Jewish.  The executions were the tragic culmination of the grand romance between Jewish intellectuals and Marxism.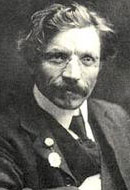 Meet Sholem Aleichem
Tuesday, July 19, 2011 by
Nahma Sandrow
| Jewish Ideas Daily » Daily Features
In the 1880's, the Ukrainian Jew Solomon Rabinowitz began his literary career under an assumed name—assumed because he was writing in Yiddish, rather than a respectable language such as Hebrew or Russian. The pseudonym he chose was Sholem Aleichem.