Arabic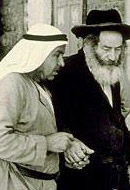 Cousins: Jews and Arabs Seek Each Other Out
Thursday, October 18, 2012 by
Moshe Sokolow
| Jewish Ideas Daily » Daily Features
Absence makes the heart grow fonder. So, it seems, is the rule governing Jews and Arabs: the farther apart they are from one another, the greater their mutual interest, while the greater their proximity, the more antagonistic they seem.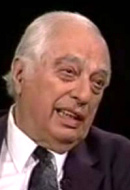 Until a Hundred Twenty
Tuesday, August 21, 2012 by
Hillel Fradkin
| Jewish Ideas Daily » Daily Features
Bernard Lewis has published many books on the history of the Middle East and Islam. On these subjects he is, simply, the pre-eminent authority. At 96, he has now published yet another book: a memoir.
Editors' Picks
The Yiddish Quran
Philologos
,
Forward
. Yiddish is so closely, so intimately, so inextricably linked to Judaism that there is something singularly odd about encountering it in the service of another, and in some ways anti-Jewish, religion.