Antiquity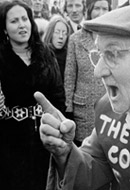 Is Judaism a Proselytizing Religion?
Friday, October 19, 2012 by
Shlomo M. Brody
| Jewish Ideas Daily » Daily Features
When Mitt Romney became the Republican Presidential candidate, some of the media attention focused on his experience as a Mormon  missionary in France and asked, subtly or not so subtly, whether a member of a proselytizing religion could properly lead a pluralistic society.
Editors' Picks
Akko's Shipwrecks
,
Phys.org
. The sea around the city of Akko is full of preserved shipwrecks, from the Hellenistic period through the Egyptian-Ottoman War.  And excavations have just begun.