antinomianism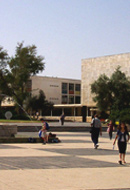 Ettinger's Redemption
Tuesday, October 16, 2012 by
Allan Arkush
| Jewish Ideas Daily » Daily Features
I am not sure I would have read Shmuel Ettinger if the award-winning Israeli film Footnote, which centers on the relationship between a father and son who are both members of the Talmud department of the Hebrew University, hadn't whetted my appetite for gossip about that august institution.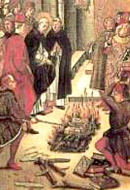 Sympathy for the Devil
Monday, May 23, 2011 by
Allan Nadler
| Jewish Ideas Daily » Daily Features
Occupying a place of particular infamy in Jewish collective memory is an 18th-century serial apostate, sexual deviant, messianic pretender, and chameleonic charlatan. His name was Jacob Frank.