Anti-Semitism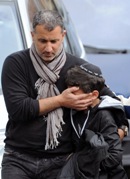 You Only Live Twice
European Judaism looks healthy, and secure. And yet, the majority of European Jews, seconded by many Jewish and non-Jewish experts, insist that catastrophe may lie ahead. Read in full on Mosaic.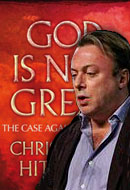 Christopher Hitchens's Jewish Problem
In another highlight from our archives, Benjamin Kerstein inquires into a revered writer's virulent hostility toward Judaism (December 13, 2010).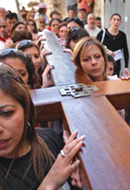 Christianity: Good for the Jews?
Friday, May 24, 2013 by
Elliot Jager
| Jewish Ideas Daily » Daily Features
Examining the state of contemporary Christendom in an article first published January 5, 2012, Elliot Jager asks whether Jews have an interest in seeing Christianity thrive—and answers yes.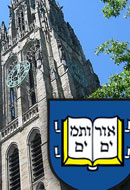 Anti-Semitism and Man at Yale
Tuesday, May 21, 2013 by
Alex Joffe
| Jewish Ideas Daily » Daily Features
Continuing our retrospective, we revisit Alex Joffe's critique of the unwillingness of Western universities to confront contemporary anti-Semitism, first published June 13, 2011.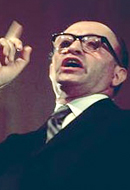 Menachem Begin: A New Life
Friday, May 3, 2013 by
Asaf Romirowsky
| Jewish Ideas Daily » Daily Features
Ensuring that another Holocaust would never take place was Menachem Begin's paramount concern, even when he was Prime Minister of Israel, pursuing Yasir Arafat in his Beirut bunker.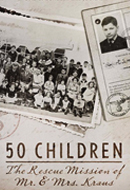 "They All Could Have Been Saved"
Gilbert and Eleanor Kraus personally rescued 50 Jewish children from Nazi-era Vienna and brought them home to Philadelphia.  A new documentary tells their story—and contrasts it with the apathy shown by their community.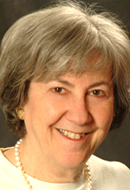 The Politics of Yiddish
Monday, April 29, 2013 by
Ruth Wisse
| Jewish Ideas Daily » Daily Features
Jews who hold on to, or reach back for, the Yiddishkeyt of Yiddish yearn not merely for a declining language but for the social and political ideal that seems embedded in it.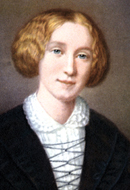 Zionism Before Herzl
Monday, April 22, 2013 by
Erika Dreifus
| Jewish Ideas Daily » Daily Features
In 1876, 21 years before Herzl convened the First Zionist Congress, a non-Jewish woman, writing for an English audience, published a novel with a powerful Zionist message.  She went by the name of George Eliot.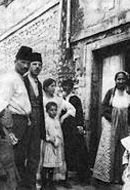 The Betrayal of Salonika's Jews
Thursday, April 18, 2013 by
Andrew Apostolou
| Jewish Ideas Daily » Daily Features
When the Germans entered Salonika on April 6, 1941, they found a willing cadre of collaborators and a broad section of Greek Christian opinion hostile to the Jews.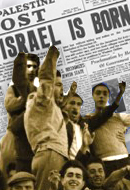 The New Rosh Hashanah
Wednesday, April 17, 2013 by
Elli Fischer
| Jewish Ideas Daily » Daily Features
The Jewish New Year is characterized by an uneasy combination of stock-taking and solemn celebration.  Yom Ha'atzma'ut, as the birthday of the Jewish state, is beginning to acquire a similar character.