animals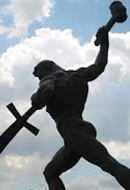 Gun Control, Halakhah, and History: Further Thoughts
Tuesday, January 22, 2013 by
Shlomo M. Brody
| Jewish Ideas Daily » Daily Features
While the use of weaponry is at times morally necessary, the glorification of weaponry is foreign to Jewish thought.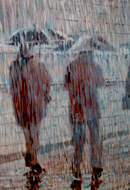 When Prayers for Rain are Answered
Friday, January 11, 2013 by
Alex Joffe
| Jewish Ideas Daily » Daily Features
Israel is, in most minds, an arid land bereft of water, not cursed with its superabundance.  But a look at geography and history suggests otherwise.
Editors' Picks
Jerusalem's Pleasant Pastures
June Glazer
,
ISRAEL21C
. After decades of struggle between developers and environmentalists, Jerusalem is about to break ground for Israel's first urban wildlife nature park, where herds of gazelle will roam free.
Israel's Oldest Residents
Sharon Udasin
,
Jerusalem Post
. In a cave deep under Ramle, scientists have discovered eight new animal species which have lived there in total isolation from the outside world for millions of years.
Consider the Bee
Natan Slifkin
,
Rationalist Judaism
. A midrash exhorts Jews to emulate bees. But while we admire their hierarchical structure, we must be careful to adapt enough to cope with new challenges.