Amos Oz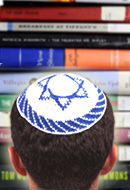 2012: A Year in Books
Wednesday, January 2, 2013 by
D. G. Myers
| Jewish Ideas Daily » Daily Features
Books are dying—everyone says so—but you couldn't prove it by the Jews. 2012 was a very good year for Jewish books: here are the best 40.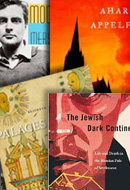 2011: A Year in Books
Monday, January 2, 2012 by
D.G. Myers
| Jewish Ideas Daily » Daily Features
The holidays are over, the coffee-table books have all been unwrapped and set aside, and winter isn't going anywhere for a while. In short, it's time to settle in for some good reading. The literary critic D. G. Myers here presents the 38 best Jewish books of 2011, all of which merit your attention.