Al-Qaeda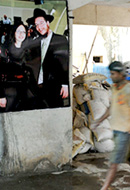 The ISI and the Jews
Thursday, January 3, 2013 by
Alex Joffe
| Jewish Ideas Daily » Daily Features
Pakistan's intelligence agency has supported Al Qaeda, Iran, and Lashkar-e-Taiba—the terrorists who attacked Mumbai in 2008, killing six at Chabad.  But the U.S. still treats it as an ally.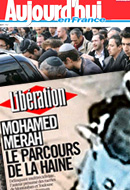 French Lessons
Wednesday, March 28, 2012 by
Simon Gordon
| Jewish Ideas Daily » Daily Features
The saga that captured headlines around the world last week came to an end when Mohamed Merah—who had murdered four people, including three children, at the Ozer Hatorah Jewish school in Toulouse, France—was shot dead by French police. Before his death, Merah told police negotiators that he was a member of al-Qaeda.
Editors' Picks
From the Front Lines
Jonathan Spyer
,
World Affairs
. "It is quite possible that the Syrian insurgents may choose to strike back at Hezbollah in Lebanon itself at some stage . . . Hezbollah and the FSA are already at war." (Interview by Michael J. Totten)
The Scapegoat of Sinai
David Ignatius
,
Washington Post
. The dismissal of Egyptian General Murad Muwafi eliminates a former negotiator with Israel and demonstrates the Muslim Brotherhood's increasing control over the military.