Akedah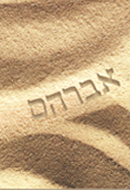 Inheriting Abraham
Tuesday, November 27, 2012 by
Jon D. Levenson
| Jewish Ideas Daily » Daily Features
On August 28, Jon D. Levenson, the Albert A. List Professor of Jewish Studies at Harvard University, spoke with the current class of Tikvah fellows about his latest book, the first volume in the Library of Jewish Ideas: Inheriting Abraham. Here, an edited transcript of the event.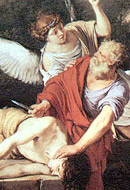 Whose Akedah Was It, Anyhow?
Friday, October 26, 2012 by
Moshe Sokolow
| Jewish Ideas Daily » Daily Features
Today, October 26, 2012, the world's Muslims will celebrate `Id al-Adha, commemorating Abraham's willingness to demonstrate his love of God by sacrificing his son.  While most Muslims assume that the son Abraham intended to sacrifice was Ishmael, this was not the unanimous opinion of early Muslims and Qur'anic scholars.
Editors' Picks
The Name of the Rambam
Fred MacDowell
,
On the Main Line
. On
one
acrostic in
one
piyut, and its implications for our understanding of the man we know—perhaps mistakenly—as Maimonides.