Afghanistan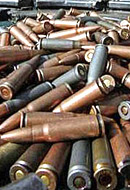 The Halakhah of Selling Arms
Tuesday, February 5, 2013 by
Shlomo M. Brody
| Jewish Ideas Daily » Daily Features
Jewish law prohibits individuals from selling weapons to irresponsible or violent customers.  But how does this apply to Israel's arms sales to foreign governments?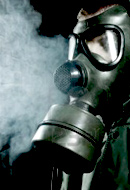 Chemical Warfare in the Middle East: A Brief History
Thursday, December 13, 2012 by
Alex Joffe
| Jewish Ideas Daily » Daily Features
At this time of Hanukkah's memories of Syrian tyrants past, the Syrian tyrant present, Bashar al-Assad, has reportedly assembled chemical weapons for use against the rebellion.